 We all deal with stress, from work to family and everything in between; stress is a part of the body's natural fight-or-flight response. When you're constantly feeling stressed, however, you have a condition known as chronic stress.  Many factors contribute to chronic stress and the Medical Professionals at The Forest Lounge are here to help!
"As chronic stress is primarily the result of hormonal imbalance, bio-identical hormone replacement therapy, or BHRT, is the best treatment method to correct your body's natural stress hormone levels."

Take the Next Step to Looking and Feeling Great!
Causes and Effect of Chronic Stress
While some stress is everyday and not a medical concern, chronic stress is a more significant, overlying condition. As doctors and medical professionals learn more about the body's natural fight-or-flight response, imbalanced hormones have become the primary cause of chronic stress.  Chronic Stress can have a major effect on: 

Cortisol
Cortisol is released in response to physical, mental, and emotional stressors. However, when stressors are continuous and unrelenting, cortisol can remain elevated for long periods of time. This can lead to a condition known as HPA axis dysregulation (or adrenal fatigue).

Adrenaline
This hormone controls your immediate, physical reactions to stress. That includes tightening muscles, increased blood flow, and a quicker heart rate.

Norepinephrine
The vascular endothelium refers to the inner lining of blood vessels.  Healthy endothelium is essential to vascular homeostasis. Throughout the body, the endothelium maintains normal vascular tone.  

Estrogen
Elevated stress can cause reduced hormone production in the ovaries. Stress may lead to an imbalance between estrogen and progesterone, or Increased pressure can cause estrogen dominance. The main symptoms are PMS, tender breasts, endometriosis, and (in some cases) fertility trouble.

DHEA
When stress levels are high for too long, reduced availability of DHEA (a precursor to testosterone) may also lead to reduced testosterone production.  Low testosterone levels have been linked with decreased sex drive, infertility, and a number of other health problems in men.

Thyroid
The thyroid gland is responsible for producing two important hormones: T3 and T4. Your thyroid then releases them as needed. These hormones are essential for regulating many different aspects of your body's metabolism and may result in a number of different problems, including weight gain or difficulty losing weight, feeling cold all the time, hair loss, and mood changes.

Insulin & Blood Sugar
Prolonged elevated levels of stress hormones negatively impact insulin and blood sugar levels. This can lead to a condition known as insulin resistance, which is when the body's cells no longer respond to the hormone insulin. Insulin resistance is a precursor to type II diabetes.

Testosterone
Sex drive and libido go hand in hand with hormone and hormone production.  Hormone Replacement Therapy in Lake Forest is a solid solution to Hormonal Imbalances.

Take the Ride and Schedule your Consultation Today!
Do You have any Signs of Chronic Stress?
Stress Hormone Therapy in Lake Forest, Illinois
In addition to general discomfort and an uneasy mind, excess of the stress hormones along with the resulting chronic stress can cause debilitating medical conditions.  Chronic stress may seem like a side-effect of a difficult life, but it can be dangerous and even fatal if it goes untreated.
Irritable, Angry, or Impatient
Over-burdened or Overwhelmed
Anxious, Nervous or Afraid
Uncontrollable Racing Thoughts
Unable to Enjoy Yourself
Depressed
Uninterested in Life
Lost Sense of Humour
A Sense of Dread
Worried or tense
Feeling Neglected or Lonely
Sweating
Changes with Period
Difficulty Breathing
Panic Attacks
Blurred Eyesight or Sore Eyes
Sleep Problems
Fatigue
Muscle Aches and Headaches
Chest Pains and High Blood Pressure
Indigestion or Heartburn
Constipation or Diarrhoea
Feeling Sick, Dizzy or Fainting
Sudden Weight Gain or Weight Loss
Rashes, Itchy skin
Changes with Menstrual Cycle
Are you a Candidate for Stress Hormone Therapy?
Take The Forest Lounge Female Hormone Health Assessment
How does our Stress Hormone Treatment Work?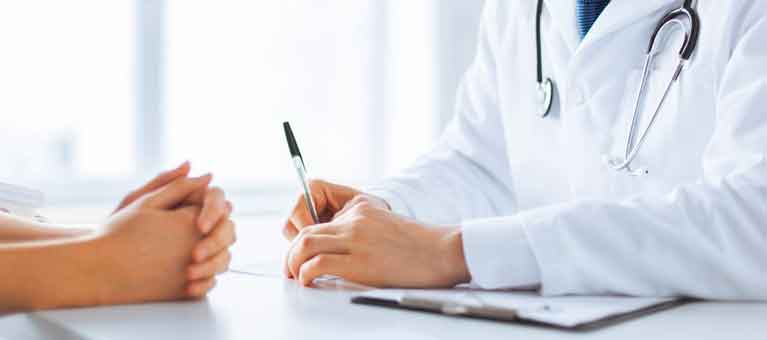 First Consultation
A Stress Hormone Replacement Therapy consultation is the first step in learning which treatments are best for you. We will study your medical history and symptoms while anticipating the benefits you can expect to experience. Bloodwork can begin on day one.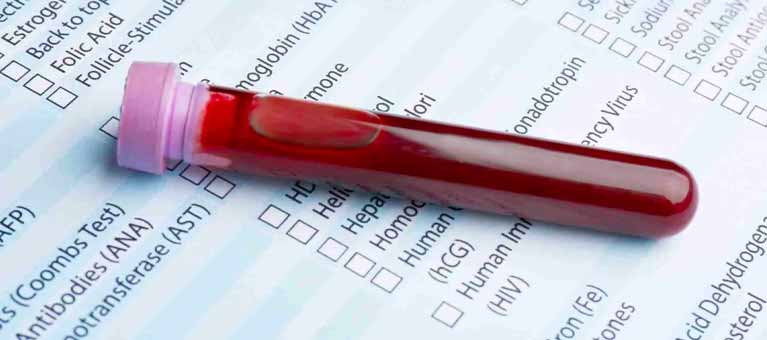 Bloodwork Results
Consult with a specialized Forest Lounge Medical Professional about your results. In this phase, you will learn about important markers in your biochemistry, your hormones' current state, and your physical and mental health.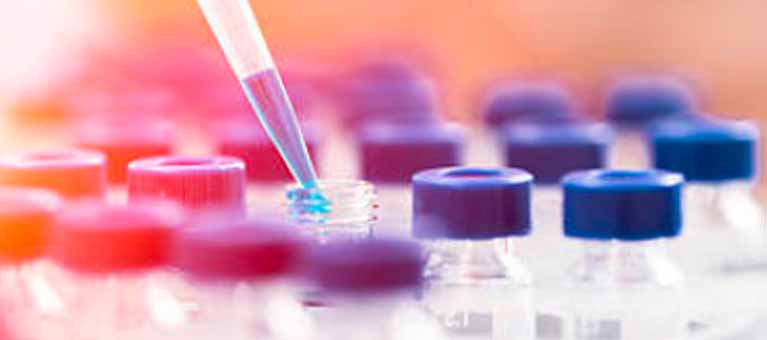 Personalized Plan
Your personalized optimization treatment will be determined by: Your biochemical markers, individual symptoms, and long-term personal goals. An Individualized Stress Hormone Replacement Therapy Program just for you.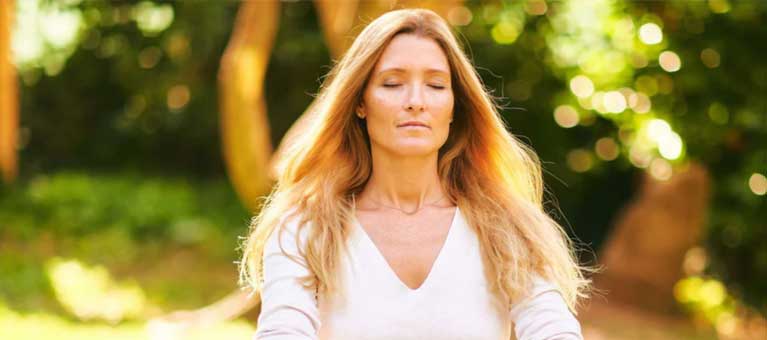 Transformation
Begin seeing significant improvements in your overall physical and mental health, sex drive, confidence, and body fat within weeks and years. We look forward to transforming you back into your youth in a quick, efficient, and non-invasive way.

Optimize your Lifestyle with Stress Hormone Therapy
We believe in embracing each individual's unique strengths and celebrating the resilience of the human spirit.  Our medical professionals are warm and compassionate and believe in collaborating with each person who walks through the door to help them to relieve their stress with Stress Hormone Replacement Therapy (BHRT) in Lake Forest.
Experience The Forest Lounge Difference?
LAKE FOREST MEDICAL CLINIC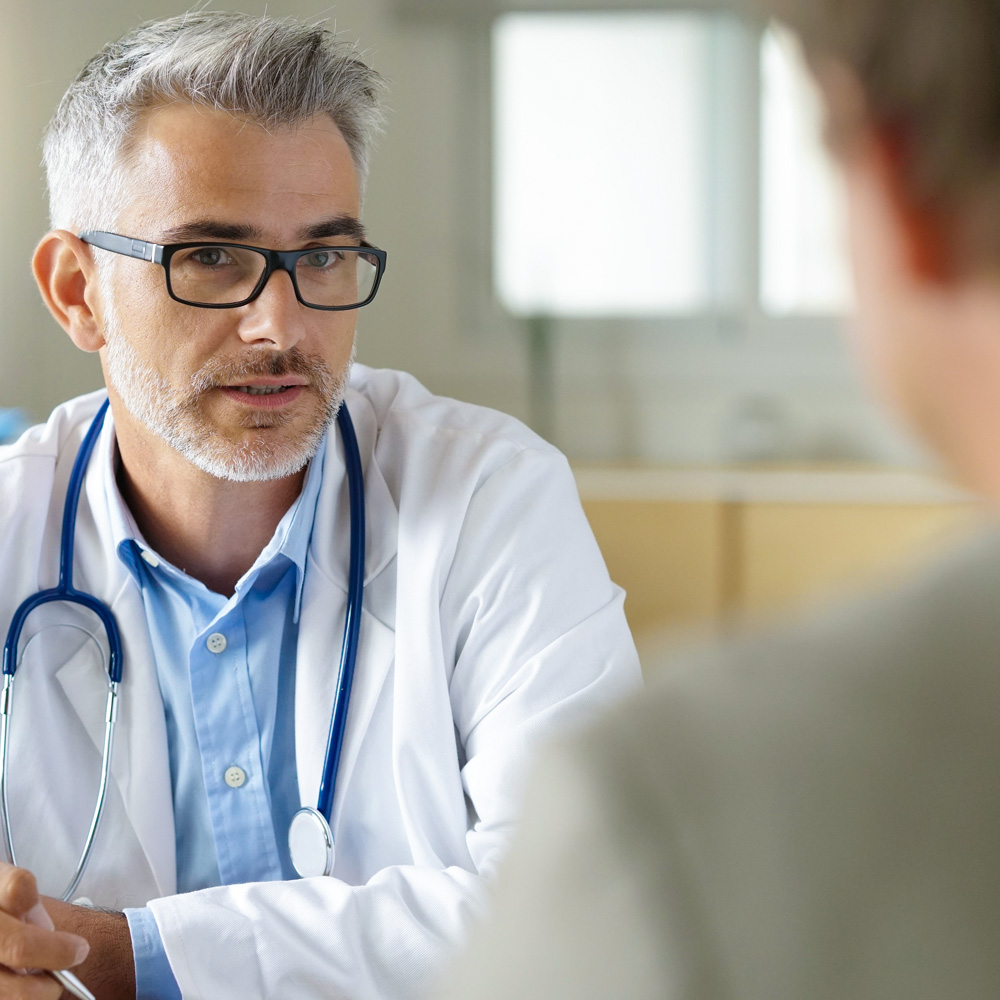 Personalized & Compassionate Care for You
You need a trusting medical professional, who is there when you need them, takes time to listen, who cares.  Welcome to The Forest Lounge.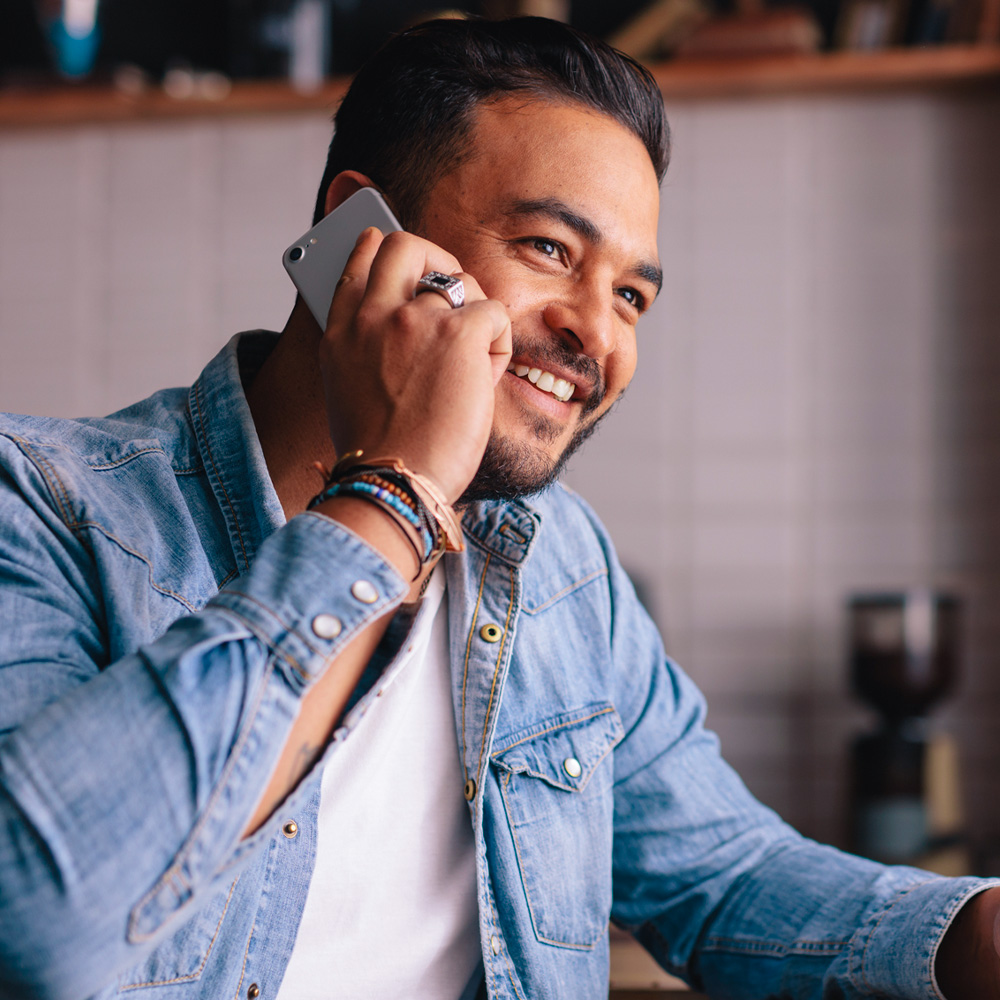 Same Day Appointments Available
Same Day Appointments?  No up-charge. No hassles. No problem.  Our #1 Goal is to service your needs the easiest way possible. Let's get you in!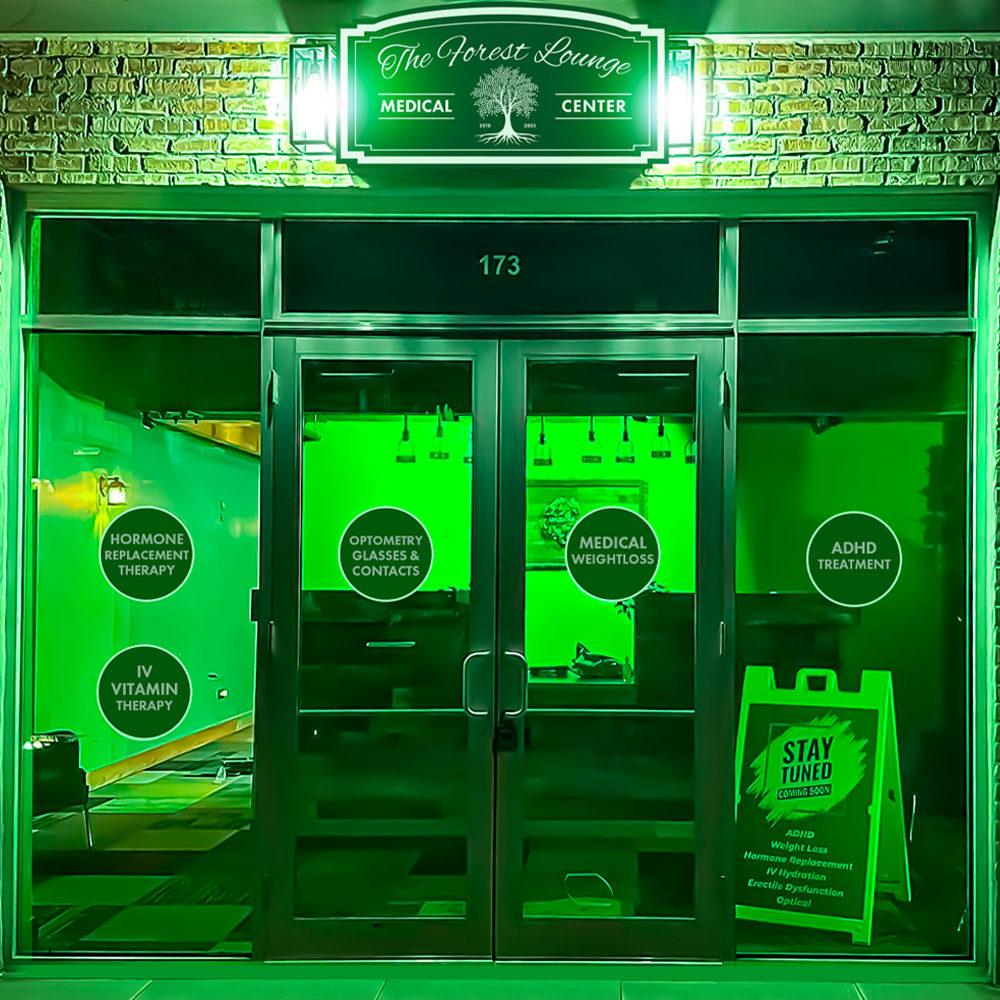 Warm Atmosphere & State of the Art Technology
Our Experience, Advanced Technology, and Compassion for Quality Care – all delivered in a warm environment are what sets us apart.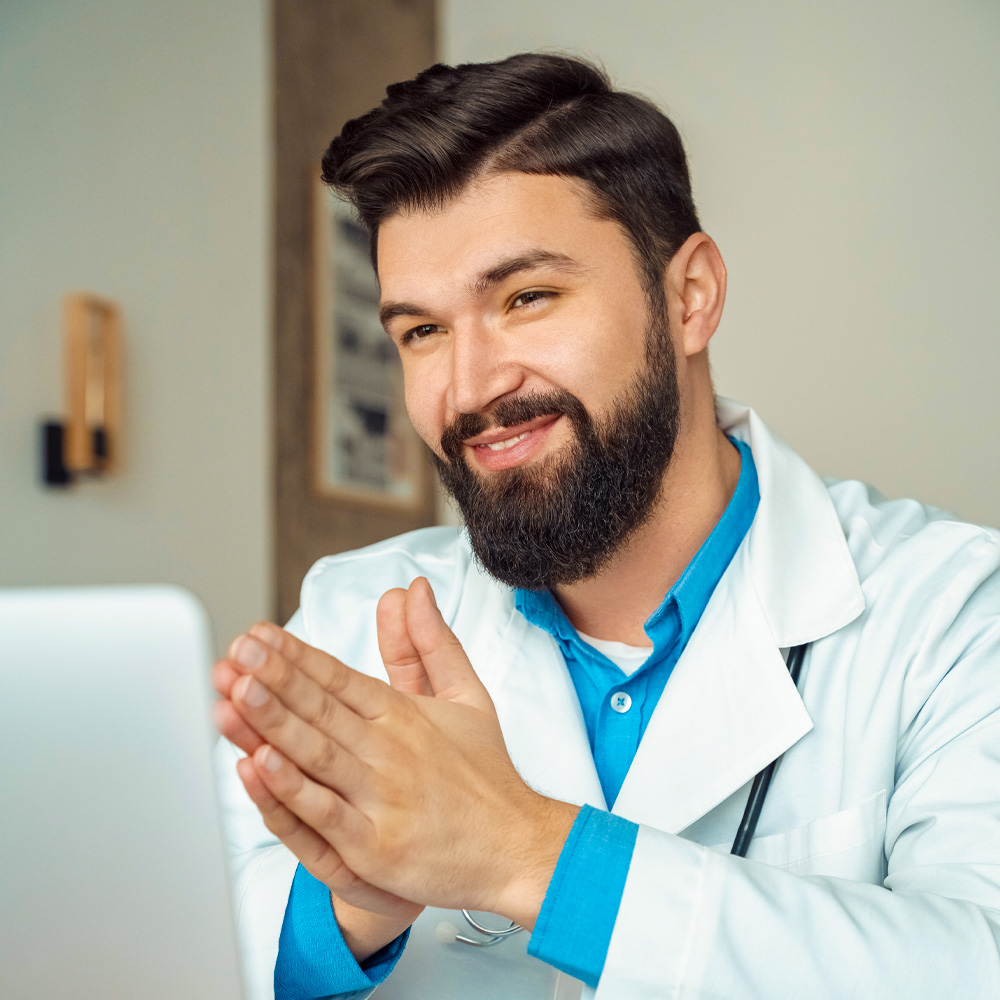 Convenient In Person or Virtual Followup Visits
We understand Life moves fast. Enjoy Convenient Follow up visits even while you are on a tight schedule.  We make it work for you!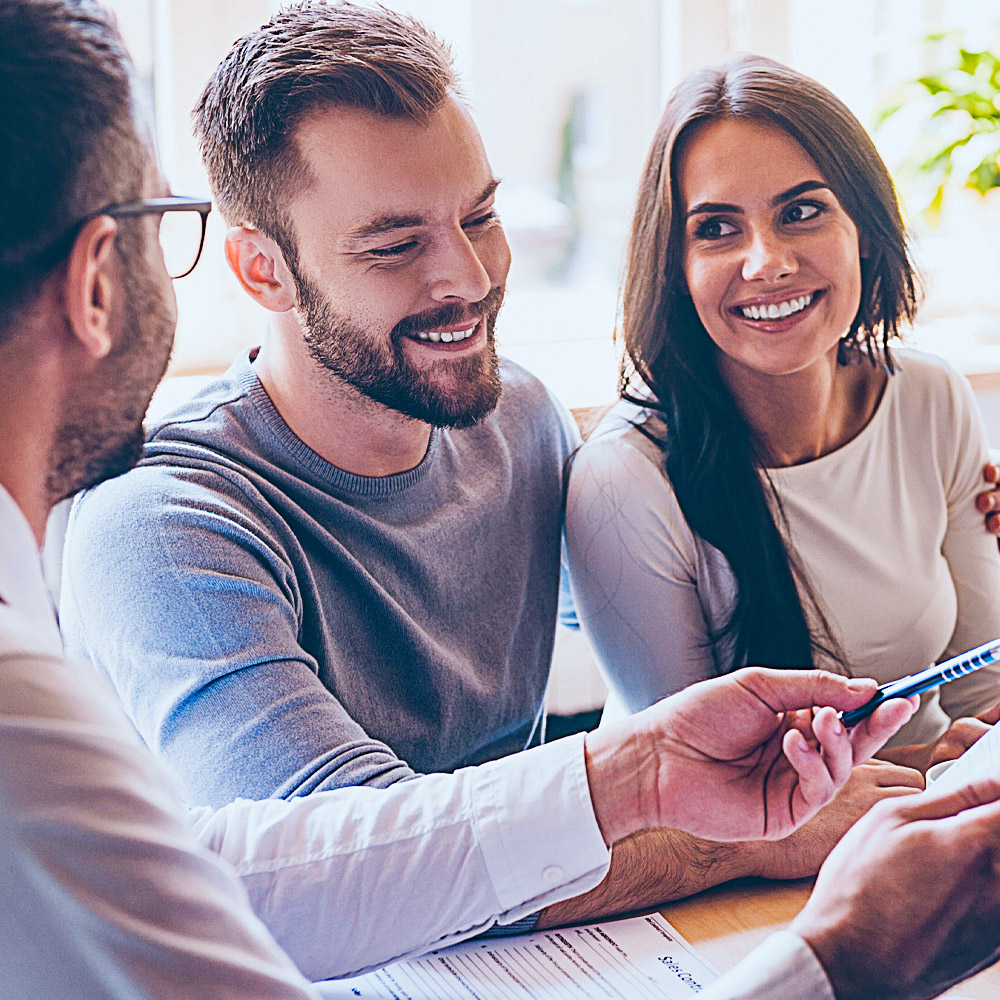 One Flat Fee for TRT. Regardless of Your Dose
Testosterone Replacement Therapy is not a "One Size Fits All" Solution. Every Patient is unique, but with our "Flat Fee Policy," your Bill will not increase based on Dose.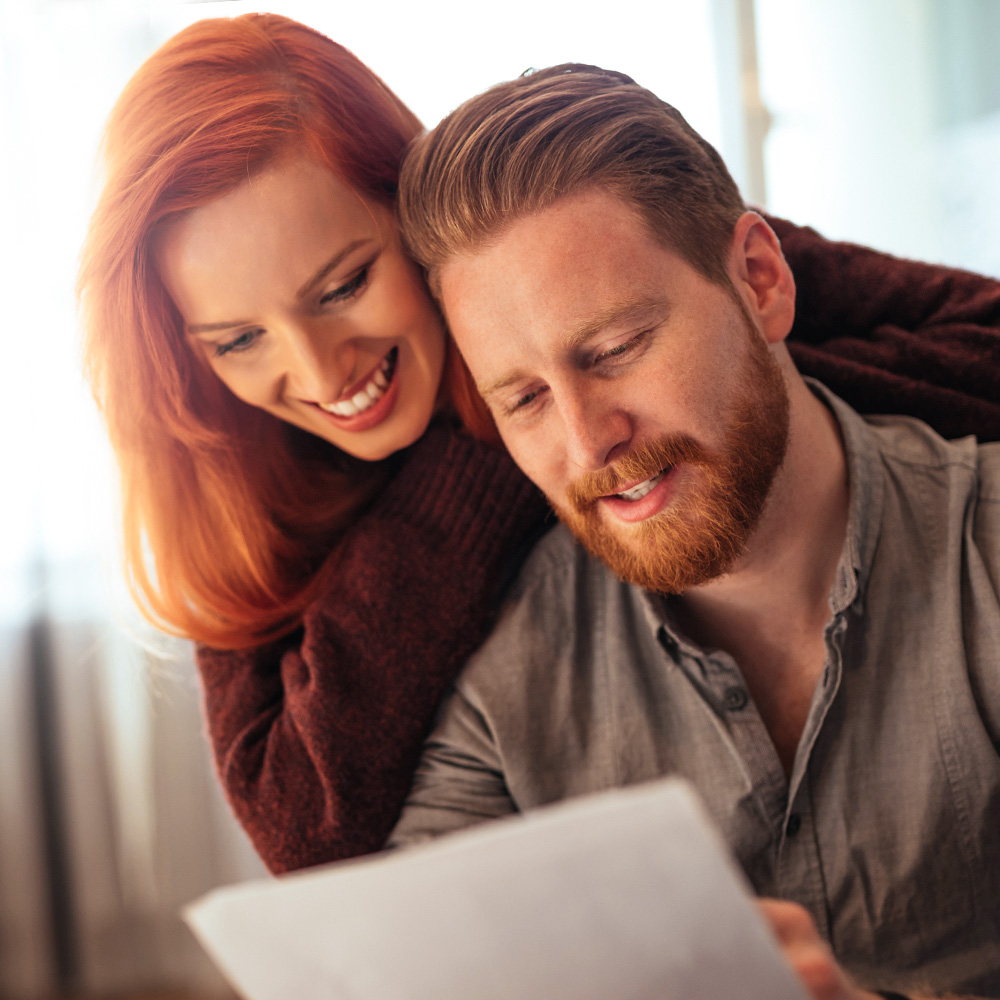 No Co-Pay, Medical Bills or Insurance Surprises
One Cost. No Contracts. Pay as you go - No need to worry about Cancelling a Subscription or getting that surprise Medical Bill. Straightforward is what our Patients prefer.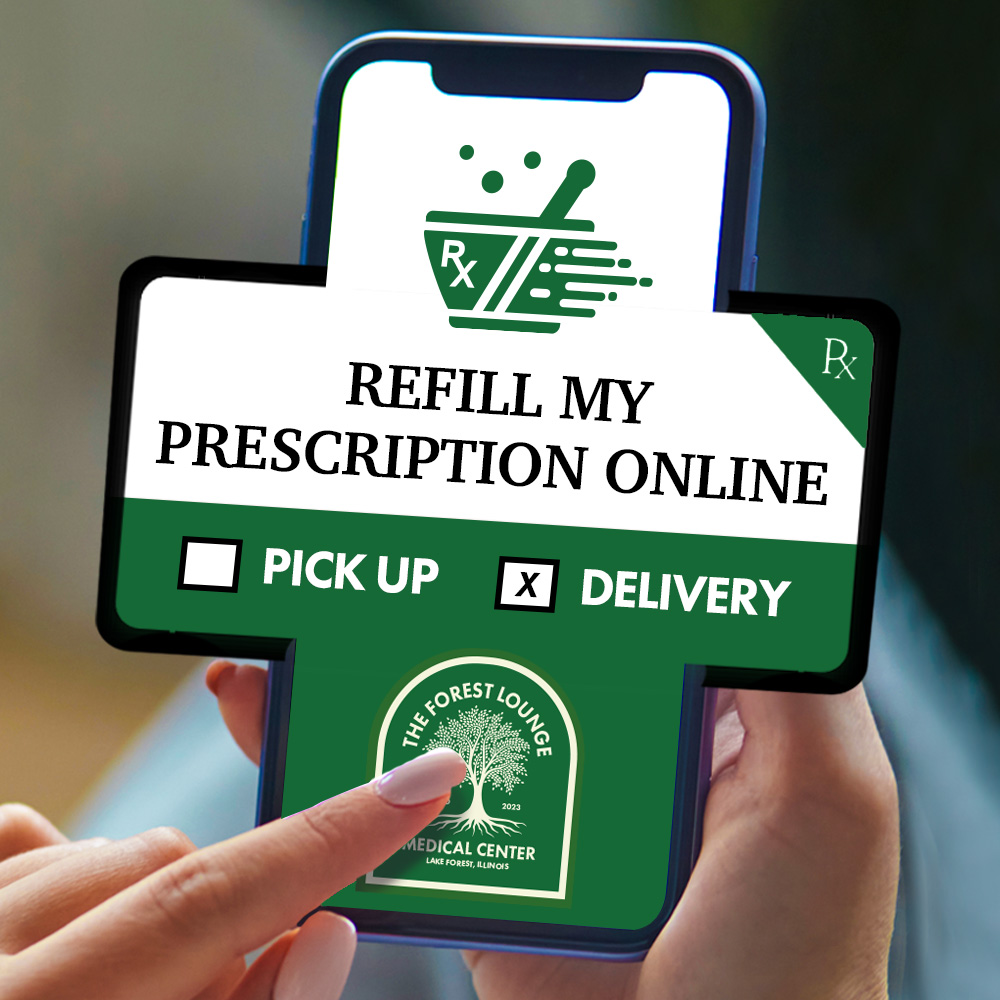 Enjoy Easy & Efficient Online Refills
Telemedicine allows you to Fill a prescription online without always coming in physically.  We understand the balance of delivering quality care with In person and virtual visits.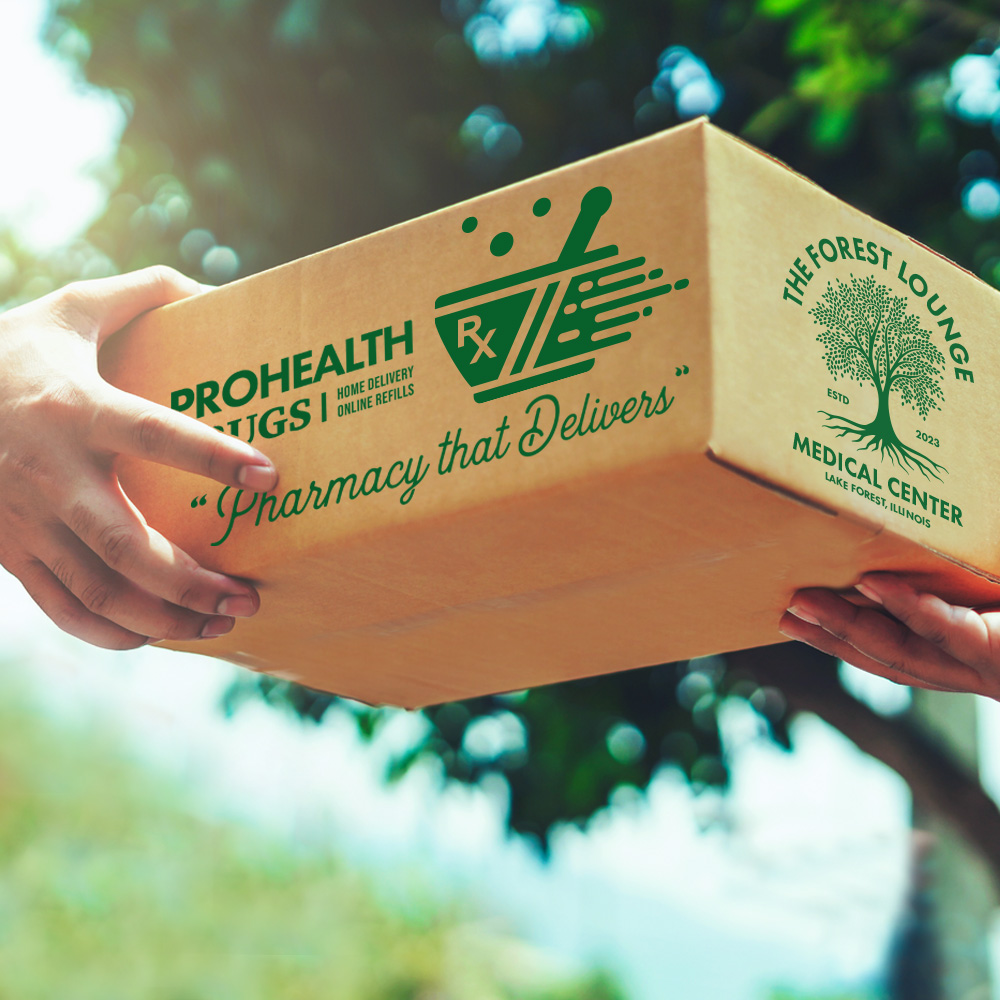 Local Pharmacy Pickup and Free Delivery
Prescriptions delivered to your door.  You can count on our Local Pharmacy Partners to Deliver your medications to you on time, every time.  For Free!
MAKE AN APPOINTMENT TODAY